Similar problem:
I'm at "Activation", reading
Existing Deployment Found!
Deployment XXXXXXXXX is currently assigned to this machine and is available for activation.
Whenever I click on "Activate", I see a short change at "Activation Status", ending up in same screen. I can then newly click on "Activate" - same effect. And: No ability to come to an other screen then that.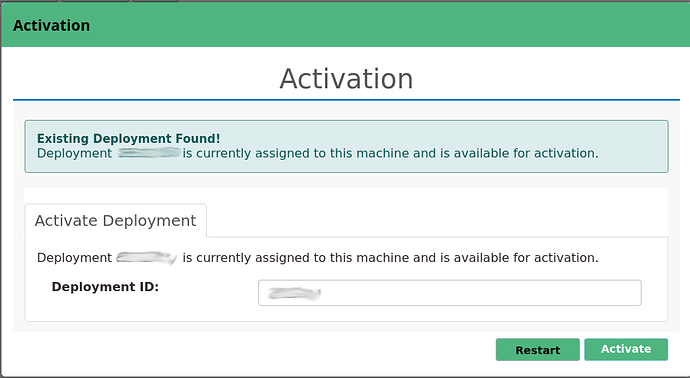 I'm new to freepbx, medium-advanced linux user.
What could I do next?