I have two Freepbx in Advanced Recover .
One of them every day shows me a web page as picture.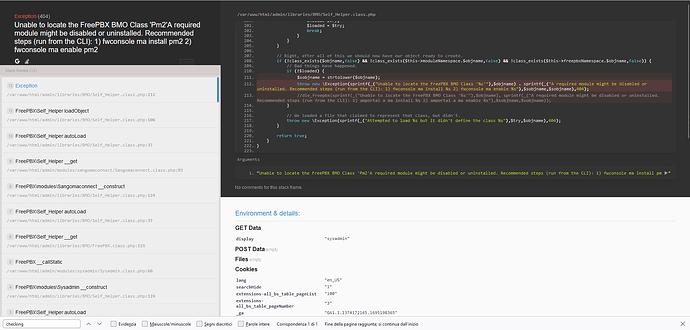 One time pm2 , other time sipsettings and so on.
Everytime I have to manual re-install the module …but the day after…same thing!!
Can you Help me?
Each server is:
PBX Version:
16.0.40.4
PBX Distro:
12.7.8-2306-1.sng7
Asterisk Version:
18.19.0
And the are both behind a proxy server !