Hello, everybody,
I've been working on completing my FreePBX installation for a few hours now.
Currently I have packed it so far that it arrives directly at my end device without the queue.
However, if I have switched on the queue, the call does not go to my end devices, but directly to my mailbox, which I have configured as failover.
My queue configuration is as follows: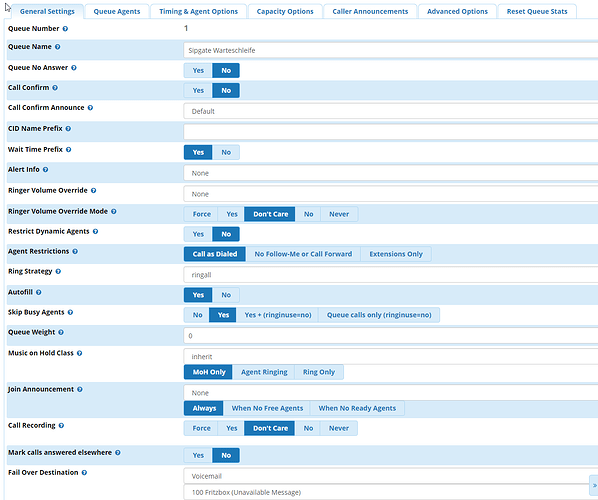 Queue Agents:
Static Agents: 100,0 and 101,0
If you need more configuration points, please let me know.
Regards from Germany
Michael