Hello,
FreePBX 16.0.21.9 distro with Asterisk 18.14.0 here.
I have a couple of SIP trunks on this PBX to various different voice systems. These trunks are configured to use UDP 5060 for the far end systems. When sending out a SIP INVITE, the PBX/Asterisk inserts a Supported: 100rel header. To which some far end systems
(after a 100) respond with a 180 equipped with a Require: 100rel header. To which PBX/Asterisk starts to send PRACKs… but to a totally unexpected port, like 24401?
See a Homer SIP flow of such an exchange below. Notice the far end port of 5060 honored initially, except for the PRACK… why?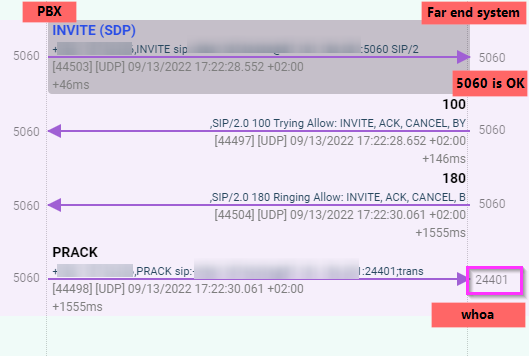 Thanks,
Peter