Have not yet done troubleshooting, but as you can see the log stopped rotating 6 days ago.


This system is now FreePBX 16, but had the same problem multiple times int he past on FreePBX 15. I previously posted about it in this thread.
I do not have a PM2 instance holding reload logs open this time.
sudo -u asterisk /usr/sbin/logrotate -s /var/lib/logrotate/logrotate.status /etc/logrotate.conf


Logrotate says it ran, but obviously not.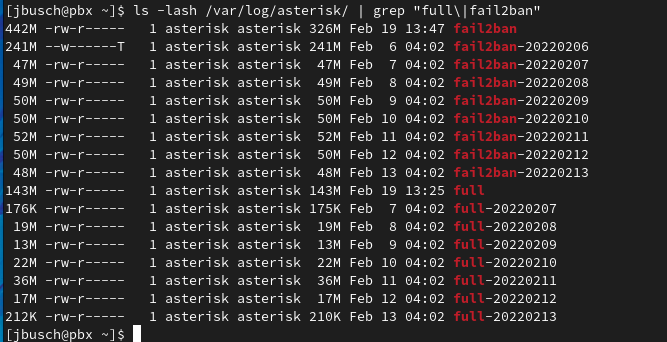 Edit:
Ran updates. Nothing log related.