With a PBXact UC 40, I have tried and tried to set up email using my O365 account to no avail. Oddly, I can get GMail to work though gmail is a personal account vs business.
Attached are images of my configuration settings.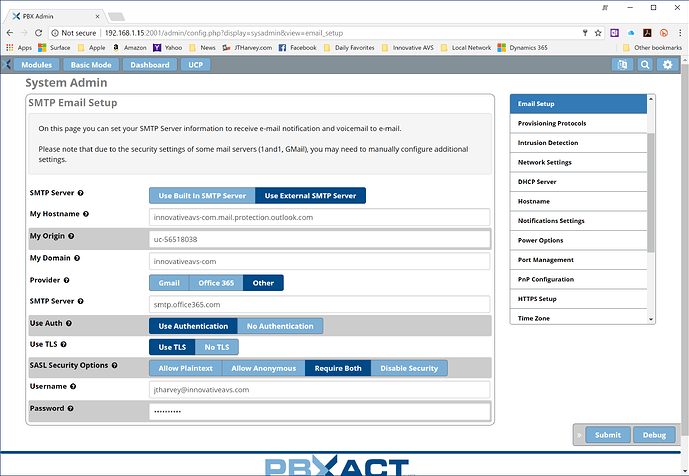 Thank you in advance for your assistance.