Hello,
I get this error "array_merge(): Argument #2 is not an array" when I open UCP.

I need help, please.
Hi!
Please give us the FreePBX version (I assume it is 13 or earlier since I don't seem to have this on FreePBX 14).
Please also give us the full stack trace and more context like if it ever worked or was always like that, etc…
If nobody is able to answer you here within a few days please open a ticket on http://issues.freepbx.org.
Good luck and have a nice day!
Nick
Hi Nick,
Thank you for your reply.
Its FreePBX 13.0.192.19 its new clean installation on CentOS 7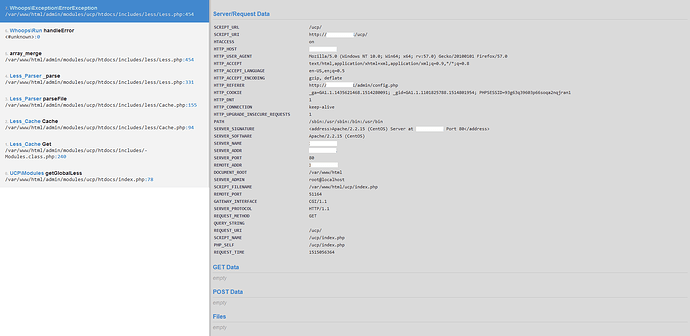 I hope this is what you requested.
A.B.
Solved by reinstalling the system
This topic was automatically closed 365 days after the last reply. New replies are no longer allowed.