I have an Avigilon H4 video intercom that is supposed to work for sip calls but I have not found a good configuration to make or receive calls from the device to another extension or from another extension to the device. It shows that it is registered to the freepbx and when I directly call the extension (100) from another extension (1003) the intercom makes a noise like a call just disconnected the same thing happens when i try to initiate a call from the intercom (100) to a local extension (1003).
I am running the Freepbx on a Vultr cloud server and have tested the intercom extension (100) on another local sangoma phone to verify that calls work.
This is the configuration page for the intercom, Pretty Basic.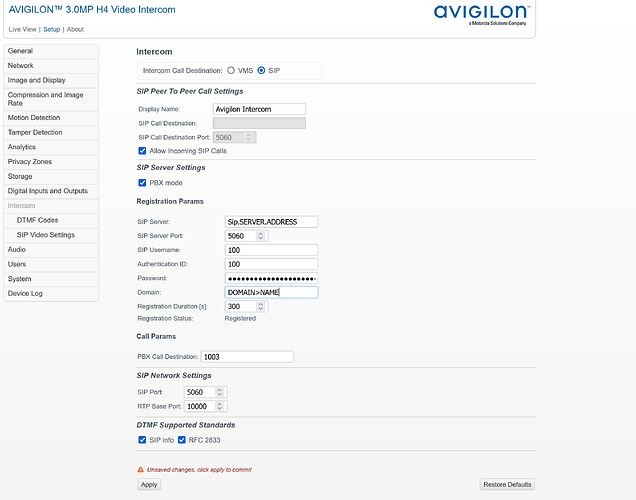 And this is the log for a call from a phone extension (1003) to the intercom extension (100) followed by a call from the intercom Extension (100) to the Phone Extension (1003).
//Cant POST LINKS YET--https://pastebin.freepbx.org/view/37a14ac7
Any help would be appreciated.