I have been having a bug for the last 4 months or so, where all the entries in Caller ID Management will vanish. The system will still work because there is an "Apply Config" button. We'll go weeks without seeing this issue then it will happen out of nowhere, sometimes when no one is working on the system (only two of us have a login to FreePBX).
It seems similar to the bug below but is localized to the Caller ID Management module.
Here is a screenshot of what it looks like: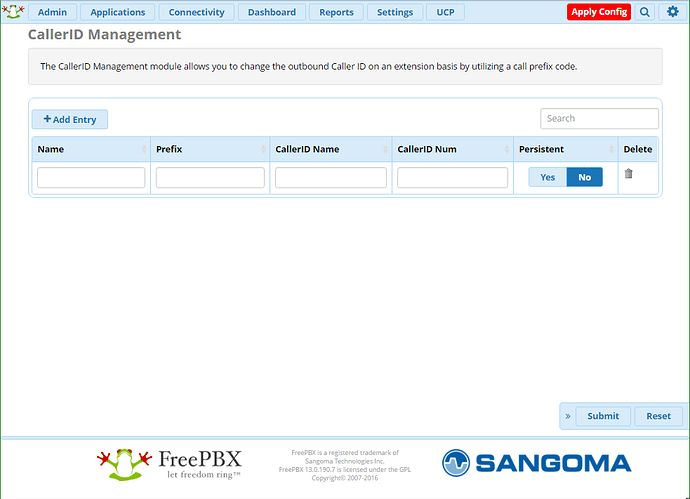 We've done FreePBX system updates maybe 6 times since it started happening via the Upgrade Scripts, as well as updating all modules whenever updates are out, but this keeps happening. When it does we revert overnight to an earlier snapshot to restore the system.