I'm curious if anyone has experience setting something like this up:
Our current system has software we can install on certain users' computers (users who need to know of a 911 call in progress in their building). When someone makes a 911 call, a pop up will appear on their computer screen along with an audible alert, showing them the date / time, caller name, extension, what building, and the address.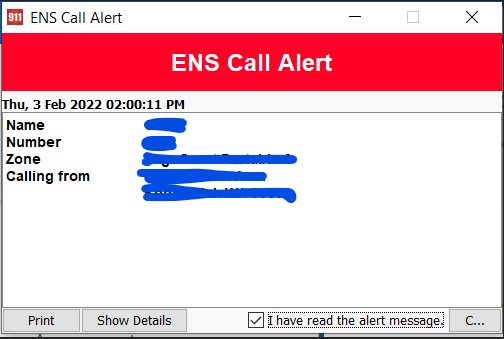 I was thinking of writing a Python GUI that will have that information. However I haven't had much luck with accessing Asterisk from Python (I did find some tutorials, I have to look through them more to see where I'm going wrong). I did get a simple little pop up working that plays an alert, but no access to Asterisk at the moment from the program.
Do you think this is something that can be done and installed on a users' computer (using Pyinstaller) so when a 911 call is made they will get that notification in real time? Or is there another route or product that could be suggested?