Hello,
I am trying out the 2 user license of Zulu in preparation to buy more licenses. I am hoping to use Zulu in Chrome on our Microsoft Dynamics CRM. I am not trying to do CRM integration, I simply want to be able to click to call. Zulu is not detecting the phone numbers in our cases. I have removed all of the parameters from the "ignore fields" option but it still does not detect the numbers. It does work on generic websites. I believe that Microsoft is using Java Script to display these pages.


Additionally if I highlight the number, right click and select call via PBX, it does not not remove the ) or the - but it does remove the (
Delimiters is set to the default ()-/.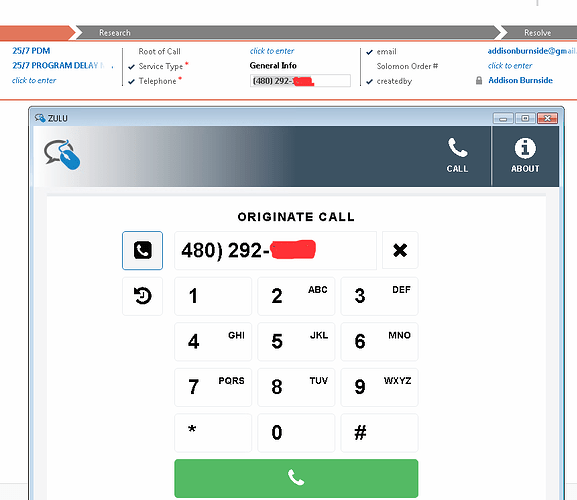 If it is possible I can hyperlink the phone numbers to something that would hopefully open Zulu with the phone number but I haven't seen this ability anywhere in the documentation.
Thanks for any insight,
Addison