Hello,
I have been facing a problem with setting up expansions for Yealink Devices.
More precisely, I have a Yealink SIP-T46U device with EXP43 attached.
In order to deal with EXP43, I choose model EXP50 that has the same amount of entries.
It is not limited to these expansion models, it has also happened to expansion models that are directly selected (meaning, that the selected expanison module matches the actual physical expansion model).
Having said that, the problem I am facing is when I am removing an entry from inside EPM for the expansion (EXP50 in this case), this is not reflected on the real device.
For example, this is from within endpoint manager: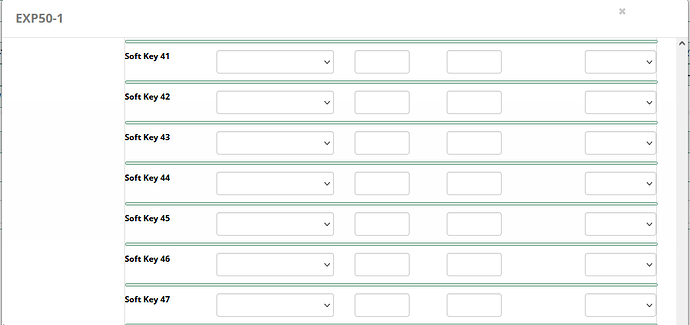 and this is directly from the WEB UI a phone that uses this template.


IMPORTANT: I DID configure those specific buttons through EPM according to be exactly as shown in second screenshot. But I can't seem to be able to remove the button configuration from the actual phone, only overwrite it.
Thanks.
N S