This error slides in from the top when I access the Admin>User Management. It also appears after saving changes to an existing user, group or directory. When it appears, the page switches to the Settings tab with the green "Saved" box even though only the page loaded with no changes being saved.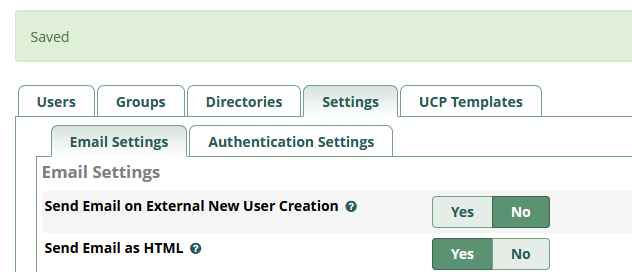 This used to happen in v15 but was excited when it stopped doing it after upgrading to v16 but here we are again.
Anyone else getting this?
TIA,
Sean