I am running the FreePBX upgrade module from 15 to 16. The pre-check is all green. However when the process is started (step 2) I get the following error: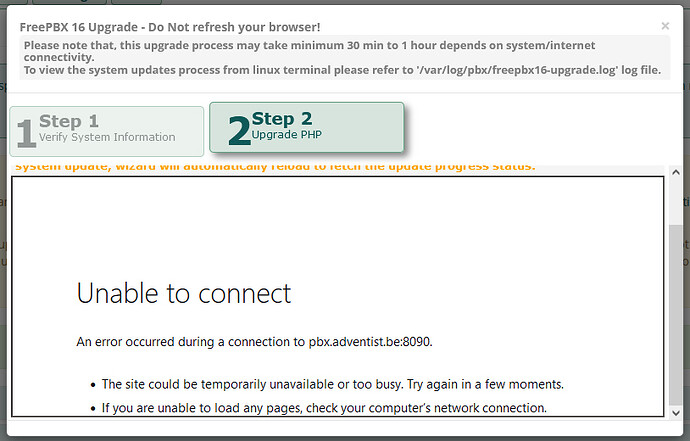 I have a backup, so I am not worried too much. However it is impossible to follow any progress. Only that the server is no longer responding. S
Can anyone help out?