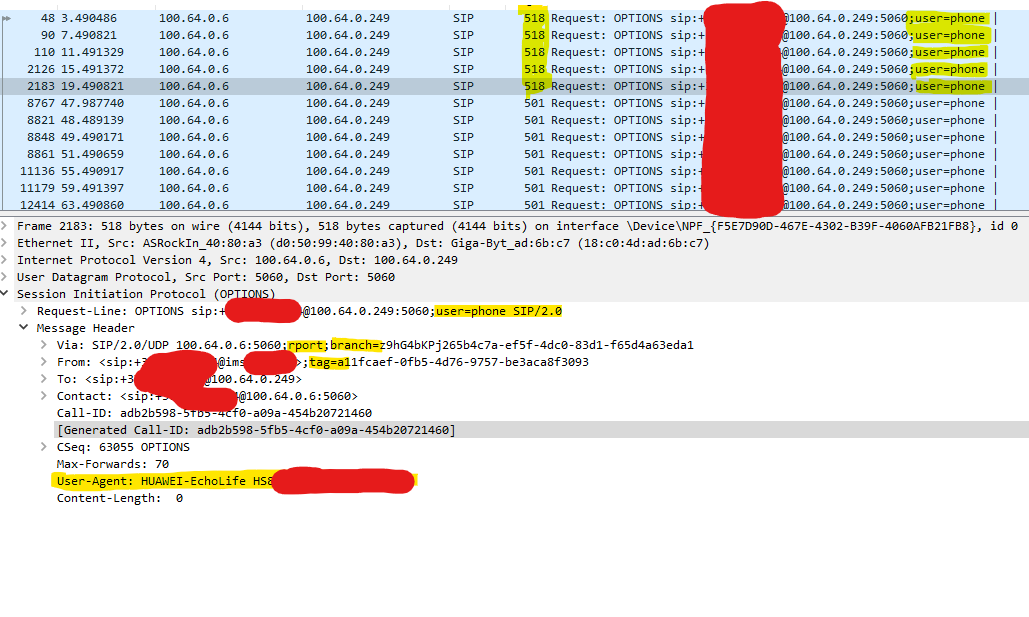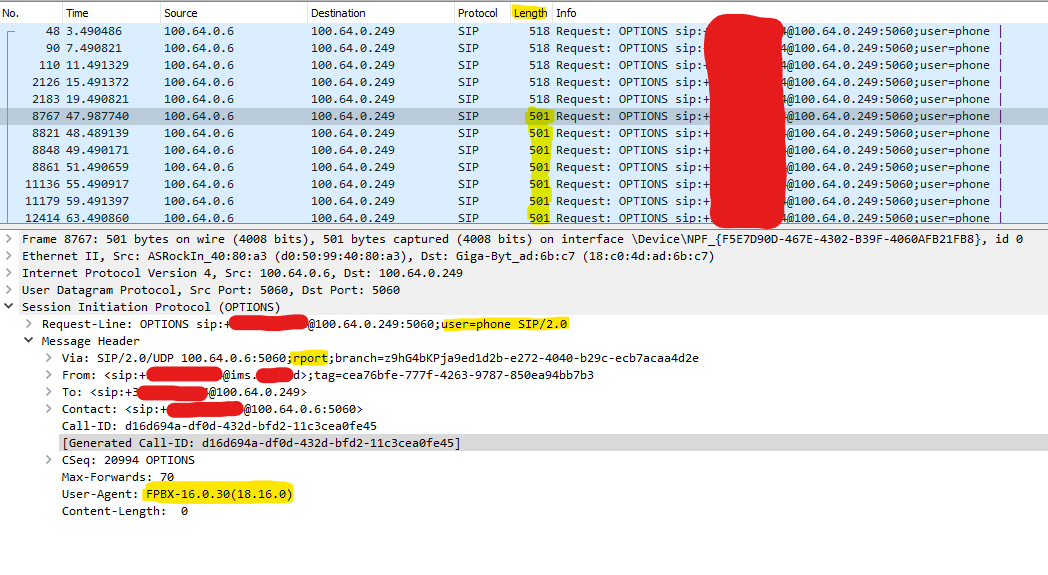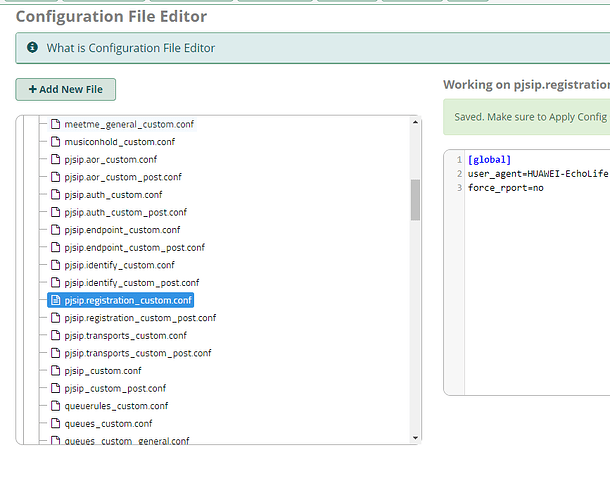 in less than a minute was automatically changed from this User-Agent: HUAWEI-EchoLife HS8** to this User-Agent: FPBX-16.0.30(18.16.0)
how to disable rport for trunk? (trunk for my operator) Freepbx → VLAN.VoIP → operator // 10.0.0.0/8 NAT
i can point user=phone only for request: REGISTER?
i can change can i change from this tag=a11fcaef-0fb5-4d76-9757-be3aca8f3093 to this tag=a11fcaef ?
i can change from this Call-ID: adb2b598-5fb5-4cf0-a09a-454b20721460 to this Call-ID: [email protected] ?
example:
Call-ID: [email protected]
I'm new, switching operator from device ONT.VoIP to my station for home use.
What I am doing now is setting up a trunk to replace the operator device rj12.