Hi,
I've been trying to get a Grandstream WP825 to register on FreePBX.
I've tried multiple variations of this page - One with the Authenticate ID being the same as the SIP User ID and currently trying it without it. I've tried both the UCP password and the secret. Used the hostname and the IP for it, the SIP Server.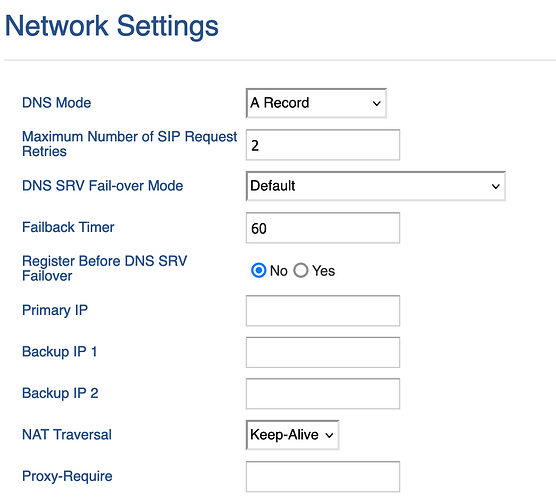 For the Network settings, I haven't tried much other than changing the NAT Traversal and DNS Mode
I've tried changing the Local SIP Port and TEL URI.
Is there something I have done wrong? The setting for the extension are pretty much default. Doing a packet capture on the phone and looking at it in Wireshark, I couldn't see any SIP packets.
Any help would be greatly appreciated.