Free PBX 14.0.13.4, Asterisk 13.26.0
Phone system is seemingly randomly going down and is not able to make or receive calls. Timing seems completely random, some weeks we go all week with no issue, other times it goes down 3+ times in a day. Dashboard shows everything is fine, but no calls go through, outgoing just sits with no noise, incoming immediately goes to fail over number. No idea where to look to even begin troubleshooting.
Call Log of Unsuccessful Call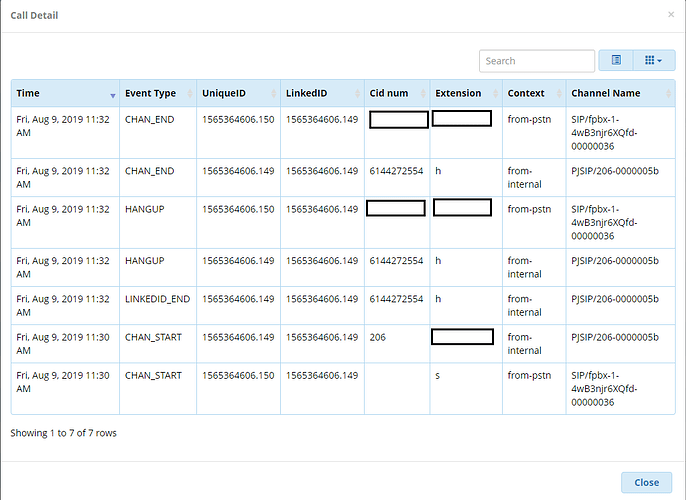 Normally the log is 13 items, the failed calls do not have any BRIDGE items
Any advice on how to solve is appreciated.