Hey everyone,
I'm a total noob on FreePBX and just got it running as a VM on Proxmox on my local network.
I first created two extentions via Application > Extensions > Add Extensions > Add new SIP Extension
On Linephone on my computer and smartphone everything worked well using the assistant and I was able to do a call between the two devices.
Created a third account to use with my Doorphone, which is an Akuvox R20A.
This is what I put in there and resulted in " Registration Failed"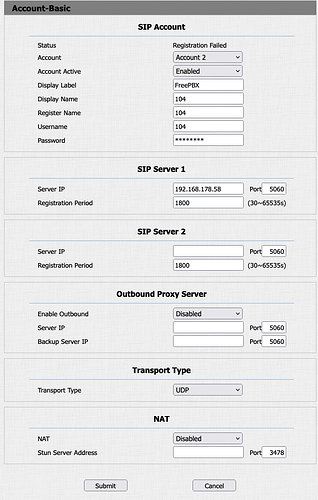 Anybody got a clue?