When performing the Connectivity Check in the SIPstation module I get the following result: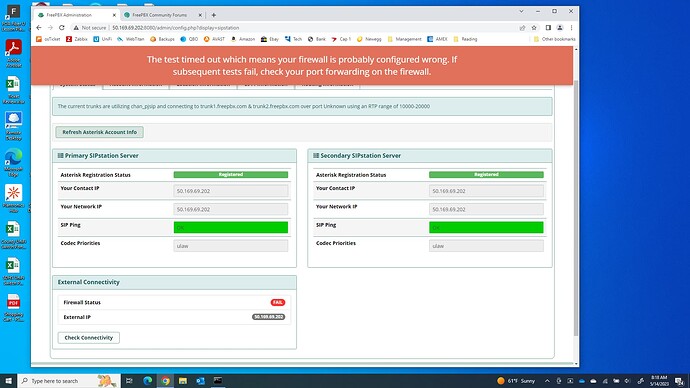 IPs for external are configured correctly. Port forwarding for SIPstation is configured correctly. Equipment and Configuration is the same as previous FreePBX and SIPstation installs. I have 2 way audio on inbound and outbound calls. However still I get this failure when running the connectivity test.
I see where someone posted that opening mirror.freepbx.com would solve this, but we have not had to do that in the past. Also mirror.freepbx.com resolves to multiple IP addresses which would mean multiple firewall rules to add just for the test to pass when the turnks already work, which doesn't make a lot of sense.