Hello,
I have problem to register SIP TRUNK via FreePBX at provider side. I have all data form provider but it seems that my config for TRUNK (SIP setting for incoming and outgoing) is wrong. I can't register phone number via FreePBX
I tested that account data on IP phone (yealink) everyting is working properly.
It's my config on IP phone: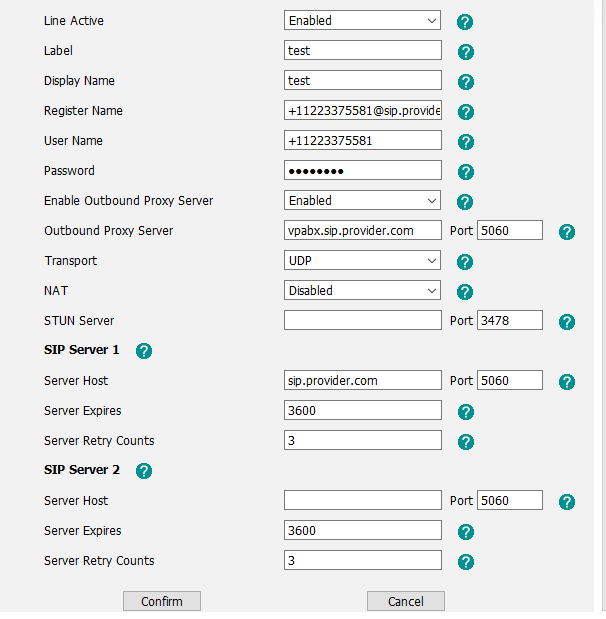 Could somebody point me what should be the config (or where is a problem) on FreePBX?
My config for FreePBX is for outgoing peer detail:
username=+11223375581
type=peer
secret=password
qualify=yes
insecure=port,invite
host=sip.provider.com
[email protected]
fromdomain=sip.provider.com
canreinvite=yes
and for incoming register string is:
+11223375581:[email protected]
Version FreePBX is 14.0.3.13
Best regards,
Andrzej