Hi guys good morning!
All good?
I'm running FreePBX version 16.0.33, and after updating all modules, this error appeared on the dashboard: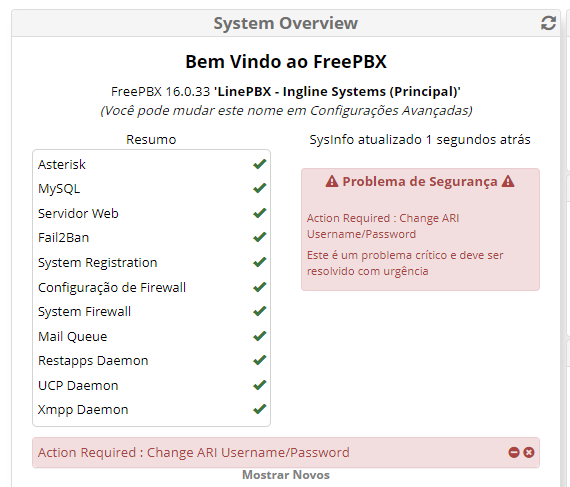 "Security Issue
Action Required : Change ARI Username/Password
This is a critical issue and must be resolved urgently."
I saw that the ARI configuration is hidden by default and that I can show it to modify it, but I was afraid to modify it and something would stop working.
Does anyone know how to proceed to troubleshoot this error?
Thank you very much in advance!