Hi all!
Please see attached screenshot of error.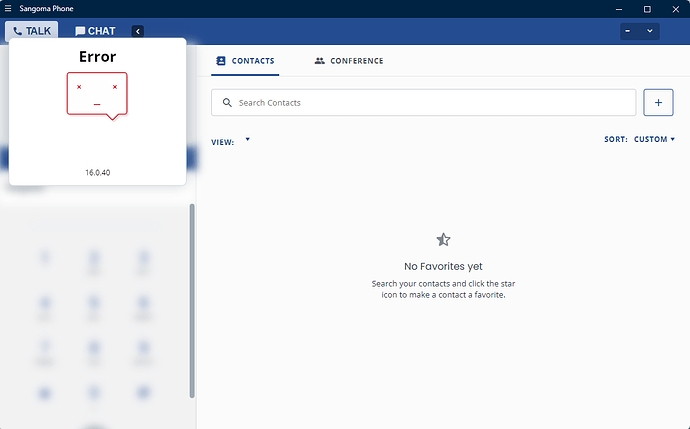 I just upgraded to V16 and set up Sangoma Phone with this guide:
How to Setup Sangoma Phone Desktop on the PBX
https://wiki.freepbx.org/plugins/servlet/mobile?contentId=216174039#content/view/216174039
Everything went well, no issues with following the guide.
I downloaded and installed Sangoma Phone Desktop application for Windows and signed in with my extension 100 and password. Once signed in I get this screen. Nothing shows up on Google or this forum for "error 16.0.40".
I have no idea where to start looking. Any ideas?