The Sangoma P330 does not display the name during an outgoing call, although I dialed using the contacts on the phone (contact manager). It shows my CID instead…see image
On a P370 everything works like expected. I am not aware that I configured both phones differently.
Incoming calls on the P330 do show the name, when it is listed in contacts. The firmware is 4-13-3.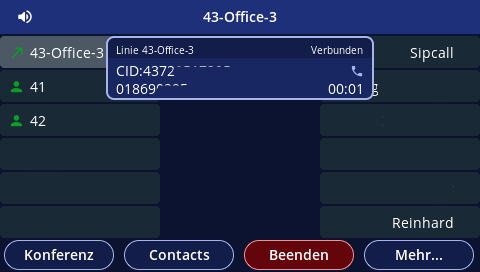 Why does it show MY CID instead of the callees name?