I have the Sangoma Connect Desktop client working for the majority of my users but one user when they login gets the following error and the application is then unusable.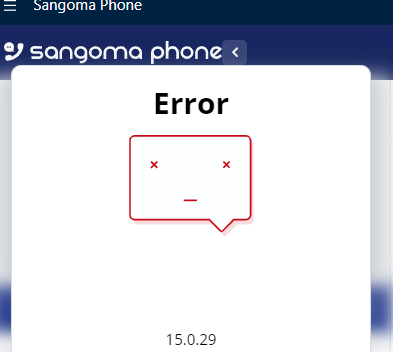 I am not able to logout once this error occurs and I have to change the password for the user and reload the client. If I then put in another user credentials it works.
I have looked in the sangomartapi logs but not sure what I am looking for. I have verified all the settings are the same as other users.