Hi everyone!
I'm new in freepbx.
Could you help me with setting up queue?
I tried many times to set it up but it's not working and i do not understand why =(
So, i have 1 landline number and 3 internal numbers(123-234-345) for reception girls.
Need to be configured so that they can take turns answering calls.
First operator should be the number 123 and if she is busy or just doesn't answer the call, the call should go to the second operator, and in the end only to the third operator.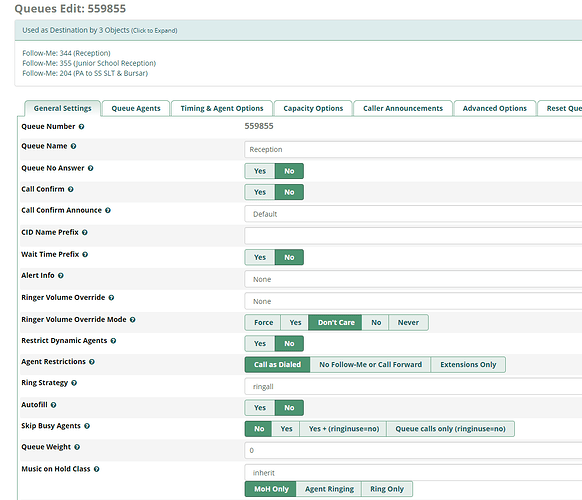 3 queue agents in static and dynamic
agent time out is 5 seconds
Hope i explained my problem correctly.
Thanks in advance