Here is a recent feature request from phil
https://issues.freepbx.org/browse/FREEPBX-23656
With recent versions of core and sipsettings modules in fpbx 15 and 16, it is now possible to define an external sip signaling port which differs from the internal signaling port for each pjsip transport. The value of this is for PBXs behind a NAT router when there is a necessity to port forward for sip signaling. Setting the external port to a high random number, while not a security precaution in and of itself, does keeps logs cleaner.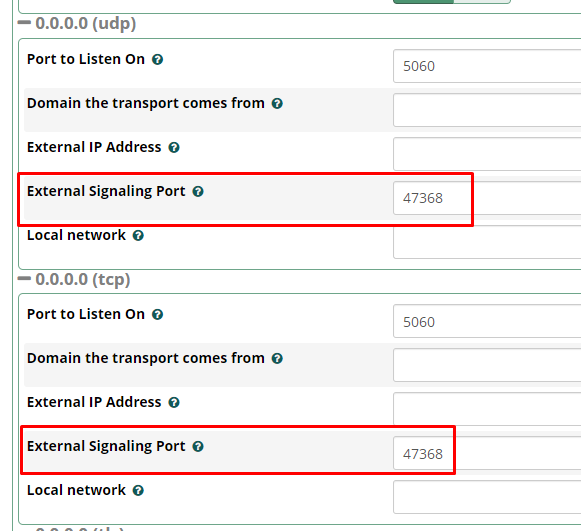 To anyone who may be using Asterisk conf files for setting these parameters directly, it's likely your solution will continue to work, but highly recommended that you now move to the GUI for this setting.