Hi all,
I've got a site where I've got 4 phones installed, and I'm having an issue where sometimes 2 of them don't ring. I found that in the Asterisk info they become UNREACHABLE.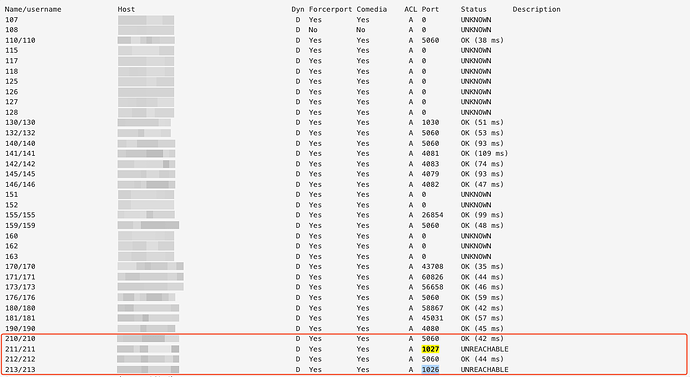 But I've checked Asterisk info occasionally, and it shows them as OK, even as I write this post they are OK.
I've tried looking through the full log but not sure what exactly I'm looking for (Searched for UNREACHABLE, ext name) but couldn't find anything that I thought was relevant.