I am using FreePBX since a couple of weeks. We are using it for a small number of people, four actually.
Including me there are two persons with changing desks/offices which means I can be on Monday and Thursday in Office 1 and the other days Office 2, but without a specific schedule. Of course I want to be reachable with my normal number ingoing and outgoing on both offices, but sometimes we have problems with that. There are a couple of trunks, each attached to an extension. My extension is 25 for example. Sometimes both phones aren't ringing on an incoming call, but only one of them. If I am not sitting next to this specific phone this is problematic.
Another example is forwarding to ring groups. While I am talking on the phone a second incoming call should be transferred to our ring group "20" which contains all extensions and a colleague can accept the call. Unfortunately this doesn't work reliably. Usually the call is still ringing on the other registered phone on this extension.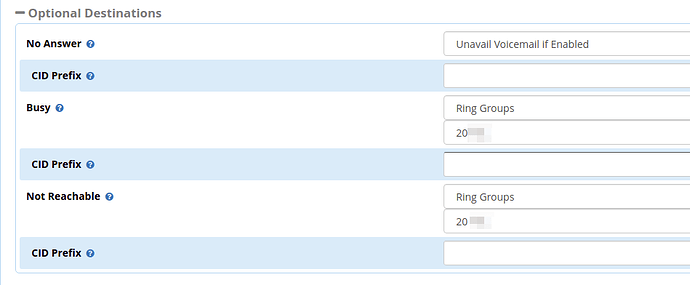 The "max contacts" feature I have already raised to "6" per extension.
Do you know what could be the reason of our problems?