I can't communicate outside telephone to extension by FreePBX 16.
But, Communication from an extension to an outside telephone is possible.
I want to know how to connect incoming calls to 'extensions'.
just, I tried change Trunk's context 'from-pstn' to 'from-internal'. When calling an IP phone, the call was disconnected after the IP phone was notified for 2 seconds.
I believe that Trunks context is involved in incoming calls to extensions.
Of course, The context of 'extensions' is set to 'from-interenal'.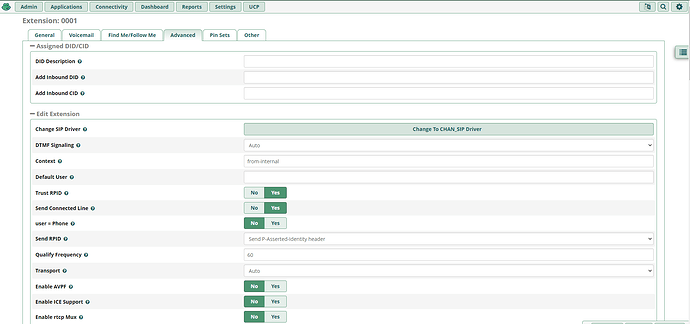 My English is not very good. and, Any help would be appreciated.