Hi,
I've been having this issue for a while where when someone makes a call there is no progress tone or any audio, but the call still goes through and the other side picks up, but I can't hear them. This happens on occasion.
Below is a diagram that I got of one of the calls where I couldn't hear anything when I called someone.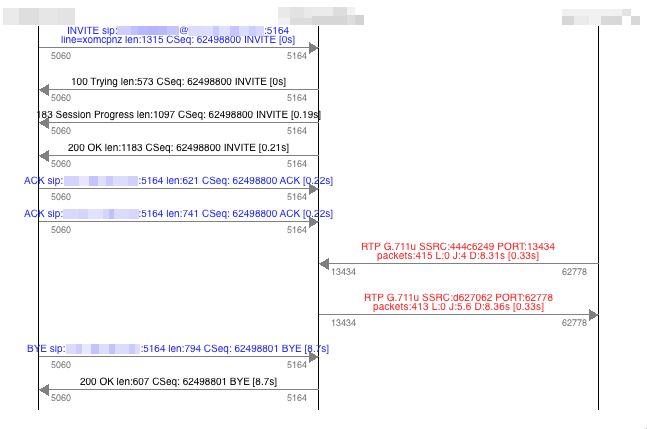 This was calling a number that is on the same SIP Trunk and FreePBX server.