Hello!
Just purchased and received a FreePBX 40. I'm attempting to run updates on it so that I can configure it but I keep getting a few errors:
Error!
Unsupported Version of 0
Supported Asterisk versions: 13, 14, 15, 16, 17, 18, 19
This is the first error that seems to then trigger a cascade of errors on all other modules attempting to update.
As this unit is fresh out of the box, I'm not sure the best way to fix this? I thought I'd post this while I keep searching and reading. I am hoping to do the install with the unit tomorrow.
This issue seems to have disabled many of the core system modules.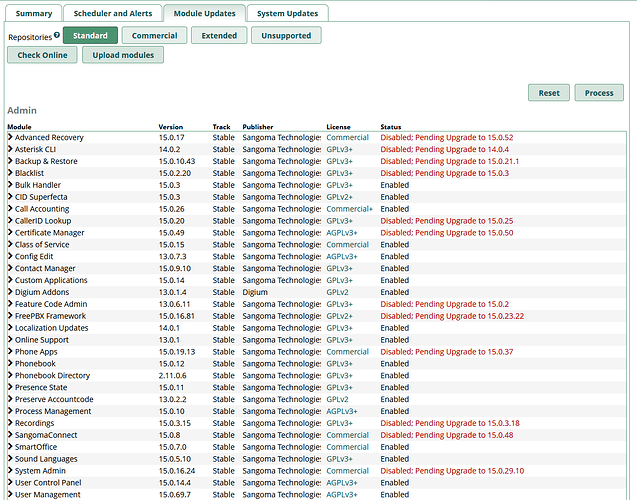 Appreciate any insight, be well!
-Scott