Ok - I have been trying to make Multicast Paging work across three brands of phones - Grandstream, Polycom and Yealink - I have set it up correctly (at least as far as I can ascertain with all the Documentation) and I have settled on using the Polycom Default Paging settings since they are the least flexible - Yealink and Grandstream are easy to adjust to different settings.
Here is the Matrix I come up with as far as success: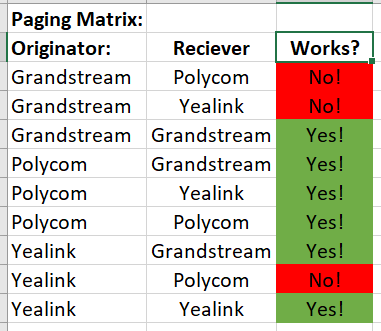 Shockingly the Polycom seems to work the best as the Originator and successfully sends a Multicast Page to all three targets - Yealink get's two out of three, but the Grandstream ONLY pushes out to Grandstreams (surprise) - Here is the settings on a Polycom: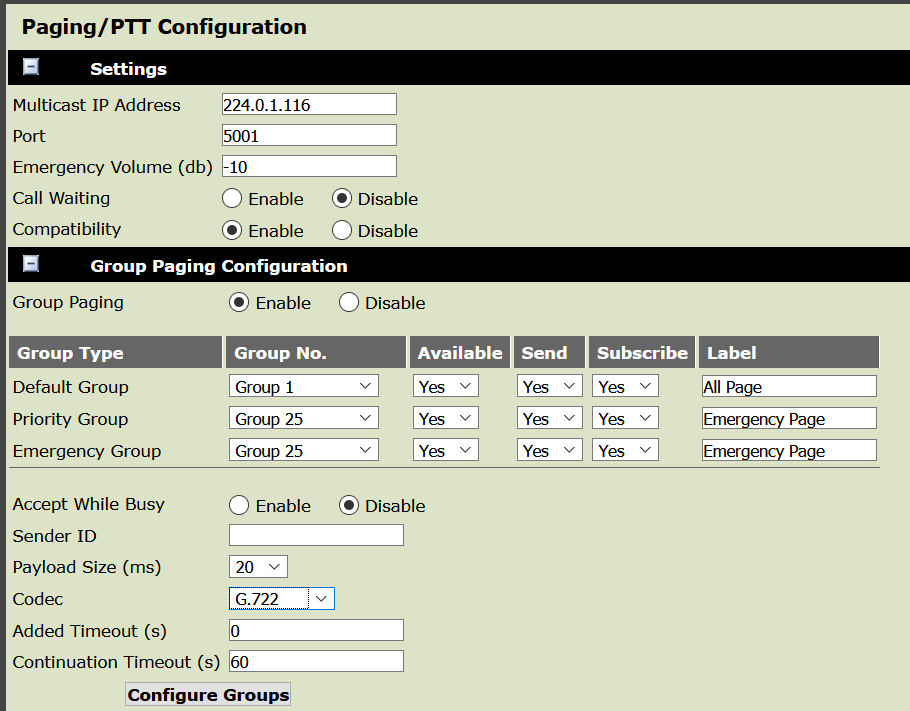 Here are the settings on a Grandstream: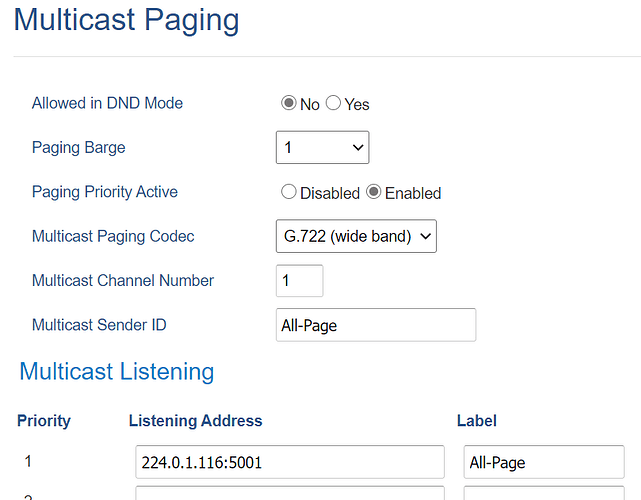 And finally, here are the settings on the Yealink: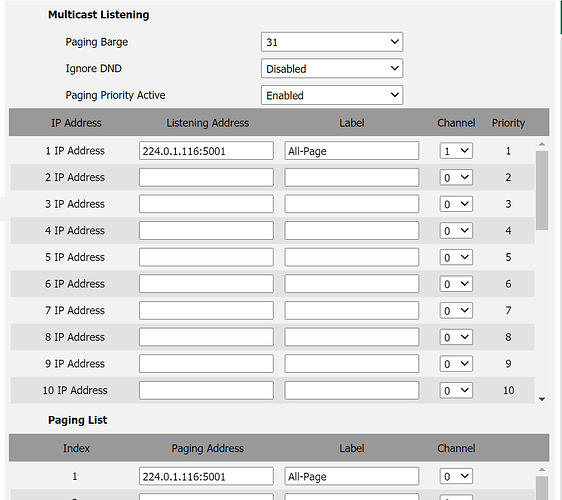 Has anyone else had luck getting them all to work together? From everything I read about the technology (multicast paging) it should work as advertised - but alas, not.
Input from anyone that has this working would be awesome!