Hello,
We have a tiny script in Cisco UCCX that enables us to dial the extension that routes to the script, and then CCX reads back the extension from which we're calling in a loop. This is invaluable for our analogue campus emergency phones for confirming what extension we're currently stood in front of, and also for using a butt phone on the frame Krone strips - we plug in, dial the script, and the read back tells us the extension we're connected to which helps prevent errors.
In moving from CCX to FreePBX, can someone suggest how we can duplicate this functionality?
The CCX script looks like this: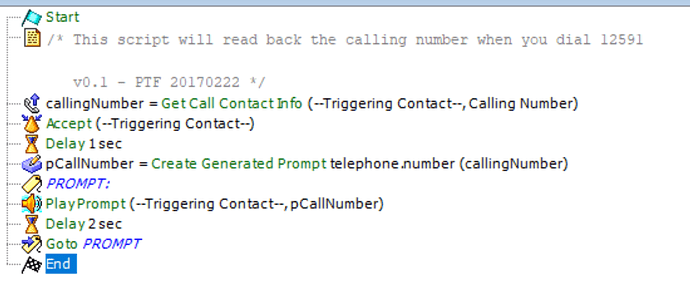 Thanks for looking.
Nathan.