I have installed Freepbx 13 on Centos 7 manually following this link
https://wiki.freepbx.org/display/FOP/Installing+FreePBX+13+on+CentOS+7
all went ok but when I want to install commercial module system admin It gives the error for php zend guard and incron.
I install zend guard loader and incron but when I again go for install it prompts me error of permissions. I gave the permissions using chmod but now it prompts this error.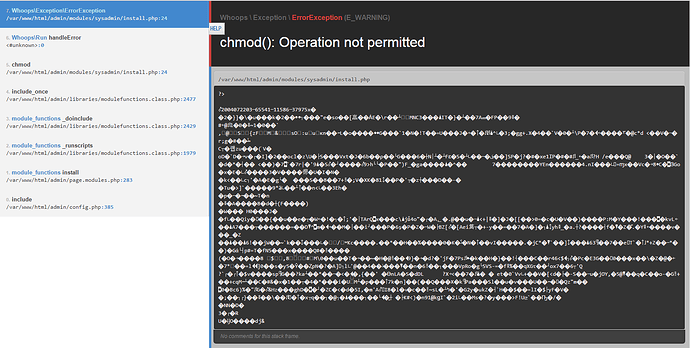 I followed one of the link from the below link for Repos downloading.
from the below link I downloaded the repos
http://wiki.freepbx.org/display/FPG/Installation+on+CentOS+and+RHEL+based+systems
but when I
use this command "yum -y install php-5.3-zend-guard-loader sysadmin fail2ban incron ImageMagick"
it gave me this error

Need help in this please anyone can help me in this really gonna appreciate your help.