Hey,
I appear to have this strange problem, but I am not sure where the problem is coming from. Sometimes, when I receive an incoming call from outside, the phones in the ring group ring in a 3 second loop with the caller ID showing as 100115. I don't know why this is happening and I am not sure if it's something at the FreePBX level or the Grandstream HT813 which I use as a PSTN gateway.
I have no idea what 100115 is either and it doesn't show in the call event on FreePBX. On FreePBX, it shows the actual caller ID with 10 2-second calls with no caller ID?
It's a really strange one, any advice would be much appreciated.
Looking at the CDR report, the bottom 4 caller ID's are the same.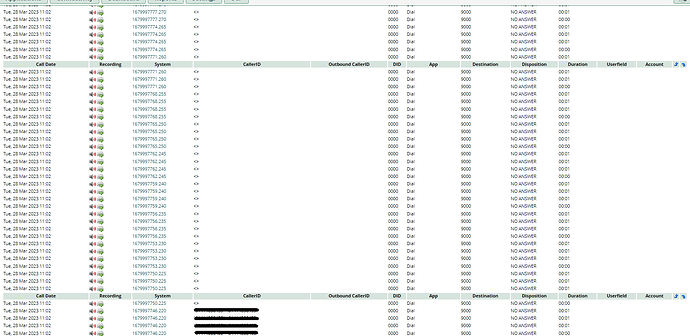 Cheers,
Richie