Has anyone else seen unusually hogh CPU use after the most recent update?
We're running FreePBX 15.0.23.11/Asterisk 18.1.1. There was an automatic update yesterday, and ever since, there has been unusually high CPU utilization: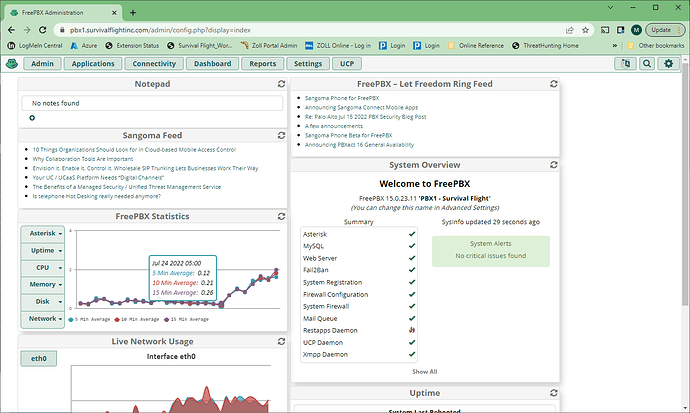 Has anyone else seen this? When I run top, it looks like asterisk is constantly pulling 20% to 40% of the load.