Hello, I have noticed recently as I increase my extension count in my system my CPU has steadily increased. Now I am hitting 100% cpu throughout the day quite a bit causing call quality issues.
We have it virtualized in vmware:
2 cores with reserved cpu and high latency sensitivity setting to reduce waiting for resources
8gb memory
100gb hard drive
The hard drive space teeters around 65% to 70% full.
I do get around 40-50 concurrent calls often.
It doesn't seem like asterisk taking up the cpu. It seems more like httpd and mysql are the culprits.
Here is one example of me catching it with mysql and httpd going crazy.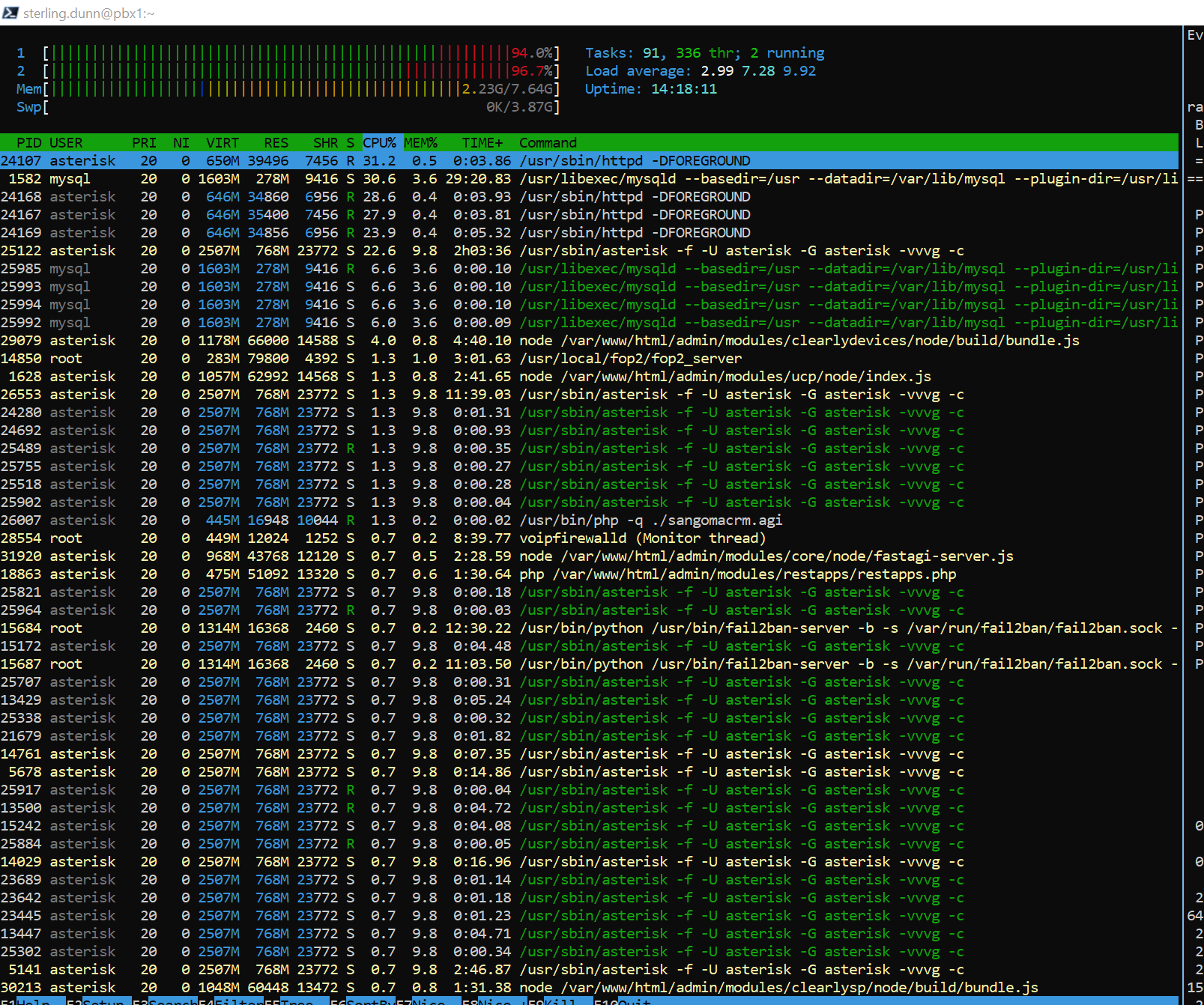 I do run clearlyIP devices and I see httpd logs talking alot about clearlyip contact manager but it doesn't seem to corelate with the high cpu when I watch the logs and CPU usage.
Any tips?