Hello everyone!
Sorry in advance for bad English and almost no knowledge in asterisk.
I have a really old FreePBX server that uses a SIP trunk to our provider.
I'm trying to migrate to a new server and use PJSIP (since SIP is legacy now)
Everything is working except for inbound calls - there are literally no logs when I'm trying to call to our number, and our provider answers that "All circuits are busy, please call later".
My old config looks like this: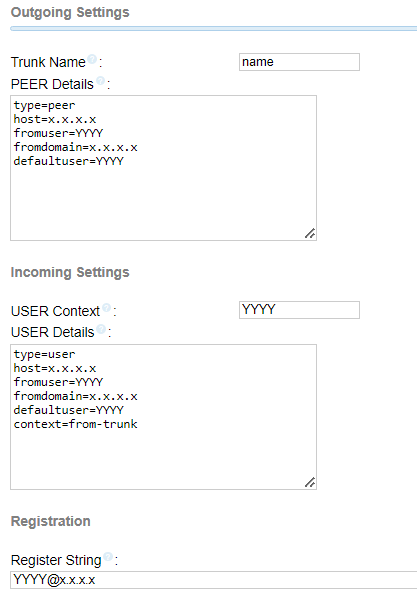 I tried outbound/inbound/both/none authentication and all of them works the same - no inbound calls, but outbound is working.
When I enabled and setup SIP trunk with the config above on the new server - it worked (I also natted 5060 inbound to 5160 on new server to check legacy SIP), so the problem is definitely somewhere in trunk settings.
Please help me figure out what I'm doing wrong because it's driving me crazy and our provider is not willing to help at all