Good afternoon!
FrePBX 13.0.197.22, Asterisk Version 14.7.6, PHP Version 5.4.16
Until recently, modules were updated without errors.
Now, in the Мodule Admin, when you click the button Check Online, the following error message appears: trim() expects parameter 1 to be string, array given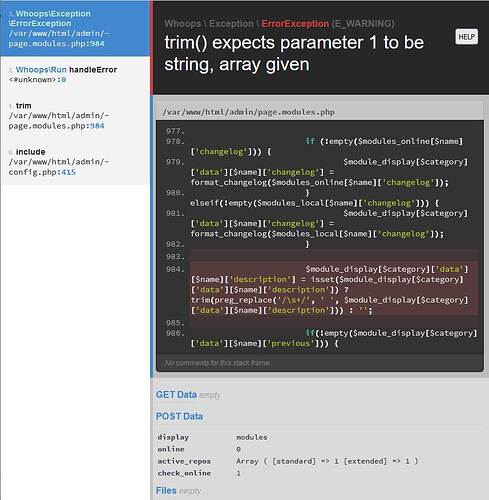 Where could be the problem? Please tell me.