Hi.
This is error not with FreePBX but with entire system.
I have regular FreePBX system install with extended in RAID1 the LVM root
After power false system can't boot and get in emergency mode.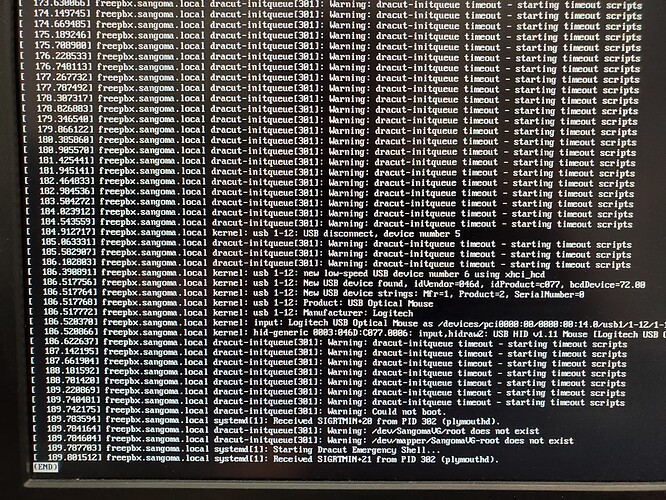 Trying to scan LV's and make active cause error in dracut raid module.
Can you advice how to fix this? Please.