Hi,
I have Freepbx
( PBX Version:16.0.19 PBX Distro:12.7.8-2204-1.sng7 Asterisk Version:16.25.3)
installed two months ago, after the last update, the call transfer button on the phone stopped appearing. On the old version, it worked like this - we press the transfer button on the phone, dial the number where to transfer - press dial and the inscription on the right button immediately appeared - transfer. press and the call went to the number. Now it doesn't work like that. What to do? (via ## the call is translated, but it's not convenient)
the general teleion settings are the same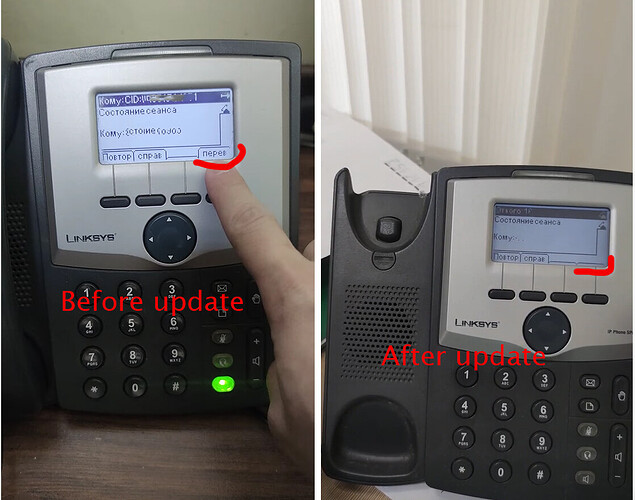 Very thanks!!!