Hi! I got VDS and installed asterisk 18 + freepbx 16 from official ISO.
Environment: White IP from provider. 92.63.9X.XXX. Mask: 255.255.255.255. Gateway: 10.0.0.1
ip a
ip r
cat /etc/sysconfig/network-scripts/ifcfg-eth0
cat /etc/sysconfig/network

Network config output: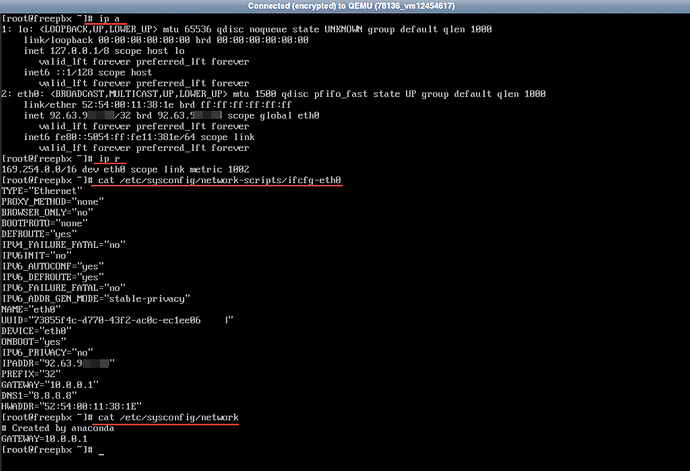 Can't log in to GUI http:// 92.63.9X.XXX /admin or ping 92.63.9X.XXX.
And also from freepbx console when I try to ping 8.8.8.8 I've got an error: «Network unreachable».
Try to change GATEWAY with:
sudo ip route replace default via 10.0.0.1 dev eth0
But got an error: «RTNetlink ANSWERS: network is unreachable»
Firewall is disabled.
P.S Access to freepbx for now only through VNC from VDS provider.