Good day,
I notice a lot of failed login attempts against our FreePBX server in despite of Fail2Ban is running.
I was able to block those five IP addresses manually using the WebGUI, how to make those IP banned automatically?
I took some screenshot of the WebGUI and everything seem running. And it is not a cache issue as suggest one of the warning, I've got the Firefox cleared and it didn't fix the issue.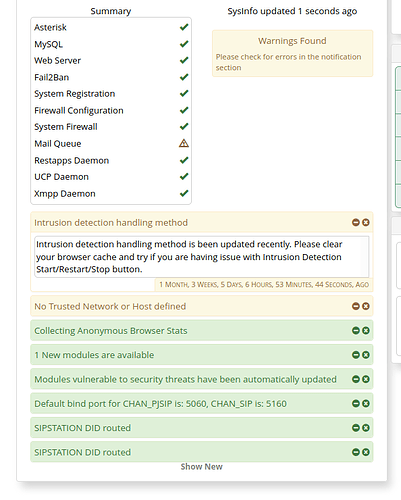 Thank-you,
Guillaume