This is my first post and I'm seeking help.
I have a PRI trunk set and I can receive external calls. The issue is encountered when setting up Outbound Routes - If I add my set PRI trunk into "Outbound Routes", "Trunk Sequence for Matched Routers" → Submit → Apply Config. I get the error message "Unknown Error. Please Run: fwconsole reload --verbose".

However, I get "died in splice macro-dialout-trunk s" once I run that command. May I have your advises on how I can resolve this issue?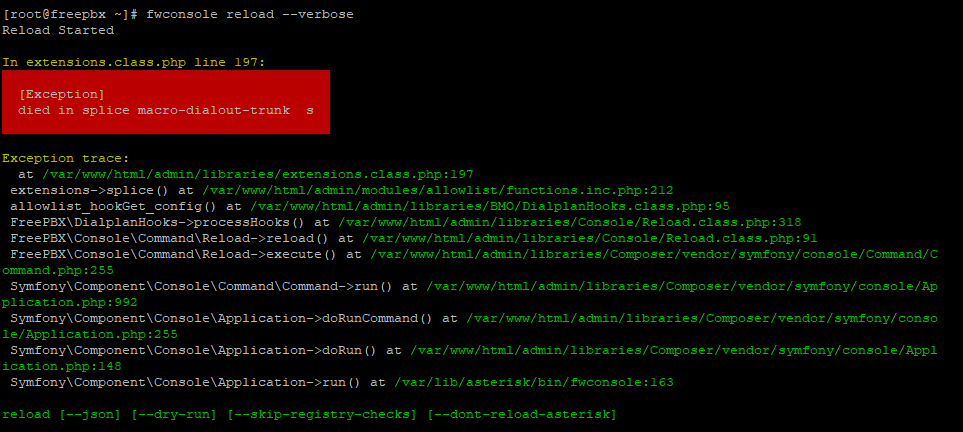 Thanks!