Anyone know what I can check to see why a different firmware set is not downloading in EPM?
I originally setup EPM months ago. But now, I want to add a second firmware for testing some issues.
I added the Polycom 1.10 yesterday and it never downloaded anything, but never gave an error either.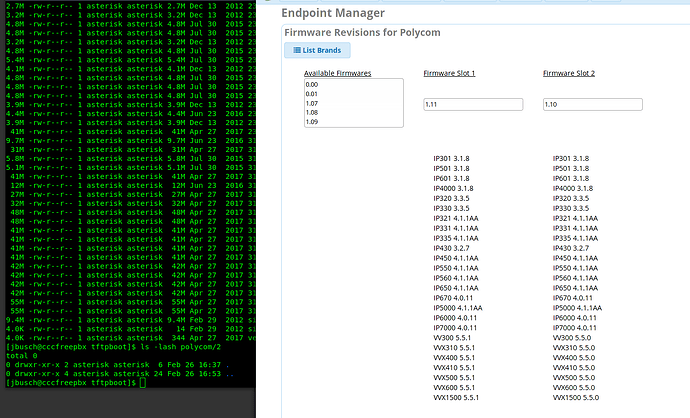 I tried to add an older Aastra also and I get failed to download error.