Hi guys, I just realized that my CDR Report is not working on FreePBX after I tried to install this software: CDR Reports Installation
Is there any way to restore the normal CDR Report?
Here is my "cdr show status"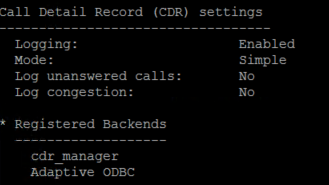 And this is my "module show like odbc"


Any idea what shoud I do? Basically there is no history in the Cdr Reports …
Thank you for your help!