Good Afternoon Colleagues
I hope you are doing good and safe.
One of my customers has FreePBX with Queue round robin configured . He has 3 agents configured.
At 1st of May @ 23:21 PM , Only one agent was available and was engaged in a call . At this time , another call has been received that reside in queue as waiting call for almost two minutes till this agent finished the previous call and receive this call @23:23 PM.
Kindly check the snapshots from CDR report.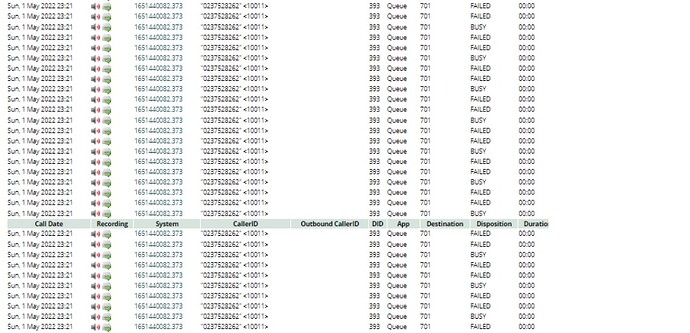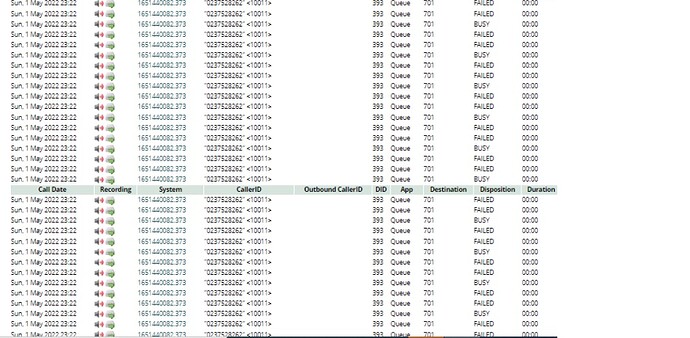 You can see that the duration of this call - as in the last snapshot- is 02:35 while the billing duration is 02:31 . I really can not understand this .
What i understand that duration is the time the caller reside in queue + duration of actual call and what i understand also that billing duration is the actual call duration so i was expect to find the duration greater than billing duration with 2 minutes at least.
So kindly advice.
Thx in advance.
Best Regards