I have recently switched to FreePBX from 3CX and I need help provisioning my IP Phones.
I currently have a Polycom VVX 400 phone and a Yealink T31P phone. I have tried to provision the phones to my FreePBX server which is in the cloud, however, every attempt of provisioning the phones fails and I cannot register it to the SIP Server. I don't have the smart firewall enabled and I am wondering if it is something that I am doing wrong on my end.
Here's the configuration of my Polycom VVX Phone Lines below.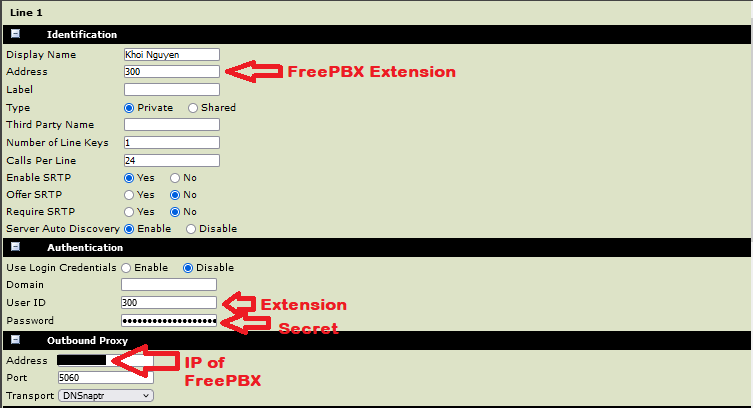 This experience overall is very frustrating so if you have any suggestions on how to fix it, please tell me. Thank you!