I have set up Freepbx on a remote (AWS) server and trying to connect my local Yelling T46G phones to freepbx. I am using the paid version of End Point Manager.
As far as I can tell, I have the auto provision set up correctly and the phone connects to the system but whenever is choose the "Save, Rebuild Config(s) and Update Device", the phones don't update or do anything.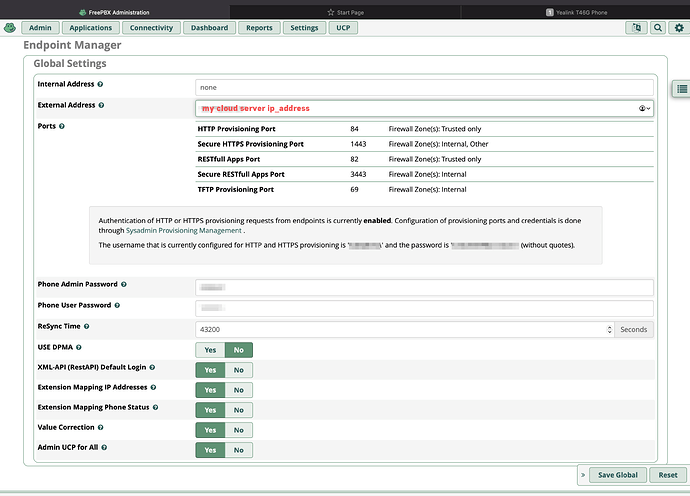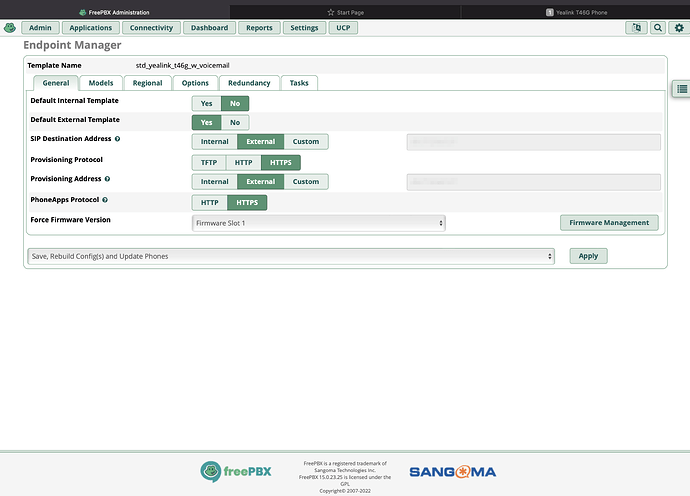 Can anyone please help?