Hi guys,
Just got new P series phones installed today.
Hoping if you can assist with few small issues I encountered:
Company wants to have 2-page groups displayed next to the line buttons; right now, only 1 shown (both groups are displays in contacts).
When I press horizontal key – contacts, it only displays page groups, how to make contact from contact manger to be displayed via that button?
Attached picture for clarification.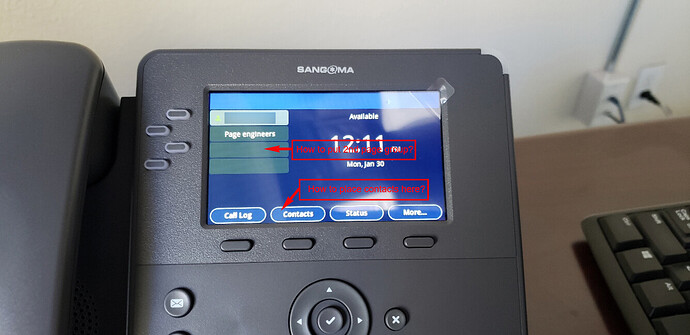 Thank you!